News & Event
Ariel Yu Class of 2022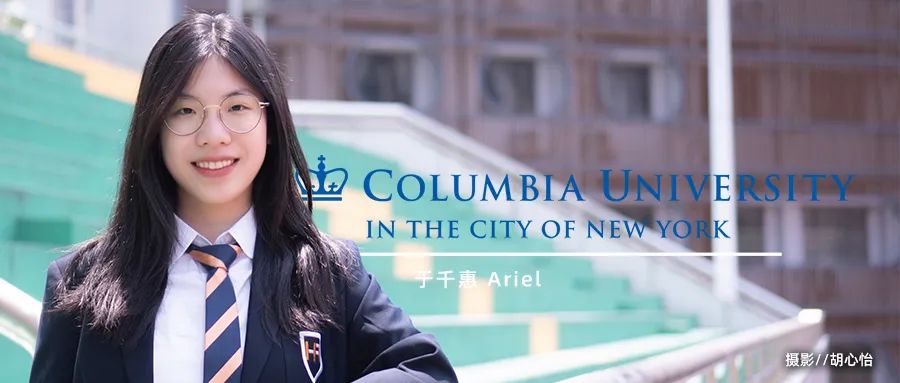 Good afternoon, teachers, parents, distinguished guests, and my fellow members of the class of 2022 – congratulations! We finally make it to the end of three long years of Turnitin, Canvas, Schoology, Quizlet, and all the YouTube videos featuring an all-knowing Indian guy.
My name is Ariel Yu Qianhui. We went to high school together, in case you don't know me.
I still remember the summer before entering HFI. With excitement and anticipation, I nonetheless looked forward to my high school life with fear. Maybe we were all fearful of something, if not everything. We feared that our social lives would resemble those in the High School Musical – a bunch of rich, good-looking, charming people sitting atop of the social jungle (speaking of you, legendary Istudy square residents). We feared that we could never understand those obscure AP materials – L'Hopital rule, seriously? That's the sound made by a five-year-old choking on a lollipop. We feared that our crush might not like us in return, or that an unsuccessful eye contact could change us from heartstoppers to heartbreakers. We were also fearful about… not making enough of an impact, making too much of an impact, not getting into a top college, hurting those we care deeply about, losing every turn of CSGO and Civilization VI, being caught not wearing our uniform by Sheldon, trusting the wrong person in Avalon, and many, many more.
But sitting here today and looking back, things that worried us before are either inconsequential or are more educational and even enlightening than we could have ever imagined. Yes, our vocab is far less impressive than that of our beloved Peter-20,000, but we all managed to find a field to develop our own specialties and shine. Yes, sometimes we crammed all exam materials the night before the test, but we simultaneously experienced late-night snack sharing, juicy truth-or-dares, and moments of tears, laughter, encouragement, and companionship. We as a class had conflicts and disagreements, but we cooperated – as we always do – to organize International Days, Charity Runs, Fine Arts Weeks, Halloween Parties, and Soccer matches. And…we could often manage to find a Crow athlete, a Fusion artist, a Musical performer, and a Symposia philosopher bonding together – to be marked a HW in an econ or psych class. Hashtag Senior Power.
And we must not forget that we, the class of 2022, have been through so much more. We went virtual, then back on campus, then virtual, then campus. We dealt with the drastic shift from SAT to ACT. We let the CommonApp torture our egos and question our interpersonal relationships, but eventually we all managed to click that final submission button. We witnessed the moment when the Chinese Women's Football Team won the championship in the Asian Cup; we experienced the days when 711 renewed its whole structure; and we even listened to a song sang by Reece and Ken – together!
These are what stand out to me most remarkably among our three years in HFI: how we learned to face, diminish, and ultimately defeat our fears. How, through constant struggles and continuous growth, we have come to be who we are today. But also, how we discover new fears in this constant process of learning and strive to combat them every time they appear.
In our college application, we all wrote about how we "impact our community," "change the society," or "help xyz minority." While these are true to some extent, stepping out of the high school bubble today, we are viewing the world from a much more complicated angle. It's not about fearing bad test scores, but about balancing financial burdens and responsible choices, about surviving unforeseen wars that impact the globe, or about failing to ensure fundamental rights for all. We face the reality that there are things we cannot accomplish, no matter how hard we try. It's brutal, but it's true. And no, I'm not talking about getting into Stanford.
But it's okay, because finding and fighting fear is an ongoing and forever process. It is one in which we try our best to realize every opportunity we are granted, to face each challenge directly, to learn passionately about the best options, and to solve tactically what we and the society dread. At the same time, when we find ourselves facing totally new and startling horrors, we know what freedom means – the freedom to truly choose the "community" and the "contribution" we are ready and willing to make. It might be about inventing a medicine that cures cancer or Alzheimer's; about trying to solve global warming; about securing universal human rights, peace, and equality; about the ability and the courage to always aim for the controversial. And most importantly, it is always about equalizing our privilege, through the education we receive and the education we spread, to those less fortunate in the society, for the meaning of a higher education should always extend beyond any single person.
Toby, the man who taught us so much about passive-aggressiveness... Umm, I MEAN, the man who taught us the wisdom of life, said in one Pre-AP class that "few journeys are completed entirely on one's own." Our journeys of combatting our fears are the same. In HFI, we were extremely lucky to be accompanied by some of the kindest, smartest, most brilliant humans, and I wish take a moment to express our deepest appreciation.
To our parents, thank you. Thank you for taking care of us. From you we learned the meaning of love, respect, and companionship. Thank you for supporting our decisions financially and emotionally (even when that decision involves majoring in philosophy and potentially becoming unemployed). Thank you for guiding us, encouraging us when we were frustrated, worried, or anxious. Thank you for all the help during these 18 years. Thank you for always being here.
To our teachers, thank you. During our time at HFI, you taught us more than textbook knowledge. We might not remember every Henry and William in European History, every rhetorical and literary technique, or all of the formulas in AP Science, but we will keep in mind the importance of independence, innovation, integrity, open-mindedness, critical thinking, and the courage to question the norms. And there's no way we can forget your tasty treats, wild metaphors, and the awkward jokes you shared when trying to squeeze your PowerPoints into our minds. We apologize for occasionally daydreaming, or using bad excuses like "digestive issues" to miss a class, but we sincerely appreciate all your hard work and your best wishes for us to succeed (or perhaps the deep desire to get rid of us ASAP).
Last but not least... To my fellow graduates, thank you. You are the highlight of these special years. We brought each other the most joy, the most profound realizations, and the most heart-warming encouragement and company. Some of us volunteered for challenging, complex, but noble causes, some of us were always rays of sunshine with their upbeat vibes, optimism, and humor, and I'm sure some of us will go on to win the Nobel Prize someday. The time I spent with you is truly my greatest asset and supreme blessing.
To all the staff, security guards, and all the people who have ever helped us, thank you. Any day of school without you would be a mess. Thank you for looking after us and supporting us.
I want to end my speech with a word from my favorite comedian Vir Das. "I like people who get excited about stupid stuff. They fail hard, succeed hard, and feel everything. The worst thing you can call them is idiots or fools. Which is fine. I know a lot of practical realists. The worst thing you can do is call them." By the same token, today we graduate, so let's be out there, be raw, be stupid, be impetuous – because that means being fearful, idealistic, brave, young, and profoundly successful.
Congratulations, HFI Class of 2022!