Meet the Principal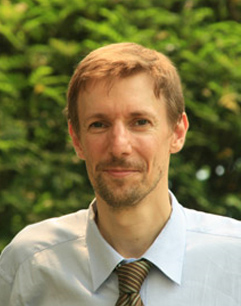 Sheldon Smith
Academic Principal
International Department,
The Affiliated high school of SCNU
Welcome to International Department, The Affiliated High School of SCNU!
I have been working at HFI since 2005, and in those years I have witnessed many changes: new students, new colleagues, new courses, new facilities. One constant in all those years has been the focus on high quality education, although even this has changed, because where once this was simply a matter of academic success, it is now recognizably more than this. The goal of education, whether national or international, should be to cultivate talent and prepare students for success as global citizens. At HFI there are five areas which are emphasized curently in order to achieve this goal.
The first of these areas is making students more self aware. As soon as our students are enrolled they face difficult choices which will help to shape them and enable them to better understand their abilities, interests and limitations. In the short-term, this includes choosing from the myriad of school clubs and course options, while in the mid-term it involves selecting colleges and majors, and in the long-term there is settling on careers. Teachers, school staff, parents and myself are engaged on a daily basis with sharing our experiences and knowledge so that students can guide themselves along the best path for them as individuals.
The second area is the academic curriculum, the foundation of any student's education. I am amazed at how the curriculum has expanded since I started working here, allowing progression to more countries, offering more courses in a wider range of fields, from science to social science to drama and the arts. With over 20 AP courses, students can truly explore and satisfy their curiosity and desire to learn. It is a joy to see so many highly motivated students in the school, focusing on learning rather than the requirements of a standardized testing system.
A third area which is crucial for cultivating the talents and global outlook of our students is developing thinking and reasoning skills. This includes creative thinking, critical thinking, the ability to discover and solve problems, independent thinking, reflection on experience, scientific examination, decision-making ability, project design and leadership skills. The rigorous curriculum allows many opportunities for all of these skills to develop, as does the array of clubs and also events organized by the students and the school, ranging from the annual Voice competition, in which a gifted few are able to shine, to International Day, to which each class and individual student is expected to contribute.
The fourth area is social skills. School life at HFI is replete with opportunities to express ideas, discuss differences, cooperate with and assist others. All of these contribute to the development of students' social skills and strengthen their emotional intelligence. Extracurricular activities also provide a way for these skills to develop, as do the simple but urgent daily necessities faced by boarding students who may be living away from their parents for the first time.
The final area to lay emphasis on is community spirit. This encompasses the physical environment and the cooperation involved in maintaining an orderly school campus, as well as the emotional one through forming relationships with other members of the community, seeing things from different perspectives and giving something back. This sense of community is very evident to me whenever I meet one of the HFI alumni who returns to the school to meet fellow classmates, teachers and school staff (old friends all) and share something of their recent lives with us. Recent graduates willingly return each year to give talks and advice to current students during evening salons, and there are alumni groups so that they can help each other. It is very gratifying to know that former HFI-ers still care about and are invested in the school and the success of its current and future alumni.
In short, I am proud to be part of the HFI community and to play a role in helping students become more self aware, academically enriched, possessing clear thinking skills, strong social skills and a sense of community. If you are a prospective student, I look forward to welcoming you to this community and seeing your talents flourish and grow.