News & Event
HFI's Fine "Fine Arts Week"

HFI's Fine "Fine Arts Week"
Huafu International (HFI) held its Fine Arts Week opening event in the lecture hall on March 28th, 2022. Mr. Zhu, the school principal, gave an opening statement, and other student organizations, including CLAP, Art, Film, and Media Club, gave a brief overview of the event. At the end of the opening ceremony, Mike Ludwick, the drama instructor, revealed that the topic of this year's Fine Arts Week is "Generation Z", and presented artistic performances for students. Other teachers performed for the students as well.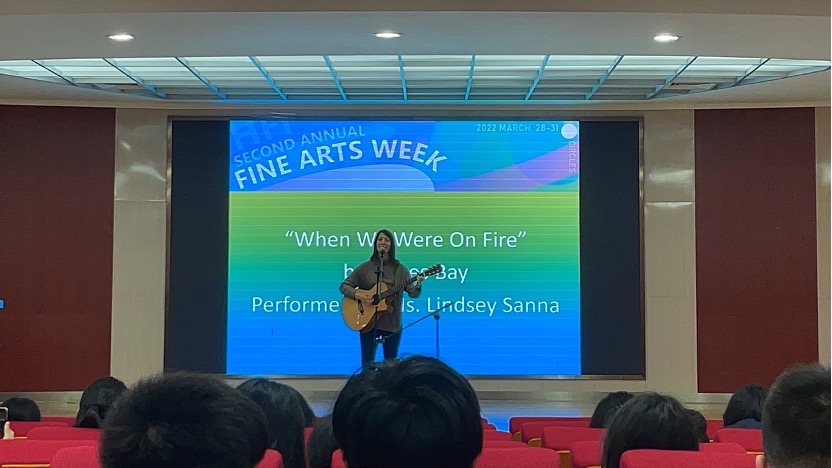 Fine Arts Week is an annual event that allows students to showcase their artistic abilities and participate in theatrical productions. Student clubs organize most of the activities, and dozens of volunteers work tirelessly to prepare for the events, putting forth effort regarding the creation of artistic works. These activities can be classified into artistic creation and live performances.
There are two unique activities worth mentioning regarding the creation of artistic works. A cat-caring club staged a jumble sale of self-made cat conservation souvenirs. The majority of the items were key chains, canvas bags, and photography works created by students. All proceeds will go toward sterilization and medical treatment for the cats. In doing so, these students use their creativity to help ensure the safety and welfare of others. Learning and experiencing the arts increases students' experience of extracurricular activities while preparing them for life after graduation. Subjects in the arts promote self-expression, creativity, confidence, and self-identity. Students who participate in a variety of arts activities increase their verbal, reading and higher-order thinking skills like analyzing and problem-solving.
The arts group also hosted a creative exercise where students were encouraged to paint freely on large canvases. All students who pass by their booth have the opportunity to demonstrate their ability to paint in a variety of styles. The vibrant colors show the students' ingenuity, expressing strong desire of a bright future. Combinations of different painting techniques such as oil painting, gouache and caricature symbolize their diversity and abundant talent of creativity.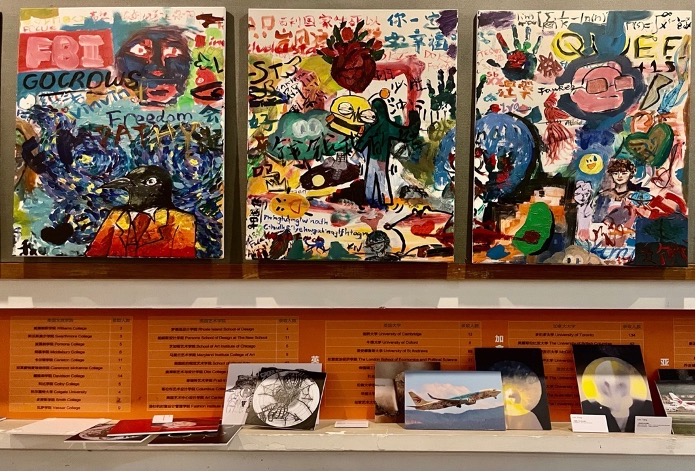 Aside from artistic creation, a live show is a significant part of Fine Arts Week. Two popular singing and dancing clubs, Muse and Fusion, gave the audience an excellent performance. They used their intriguing dance moves and attractive voices to demonstrate and express their own unique definition of the fine arts, which is a form of communication in its broadest definition. Art is a way of expressing one's emotions, thoughts, and observations. It has whatever meaning the artist intends it to have, and that meaning is formed by the materials, techniques, and forms it employs as well as the ideas and sentiments it evokes in its audience.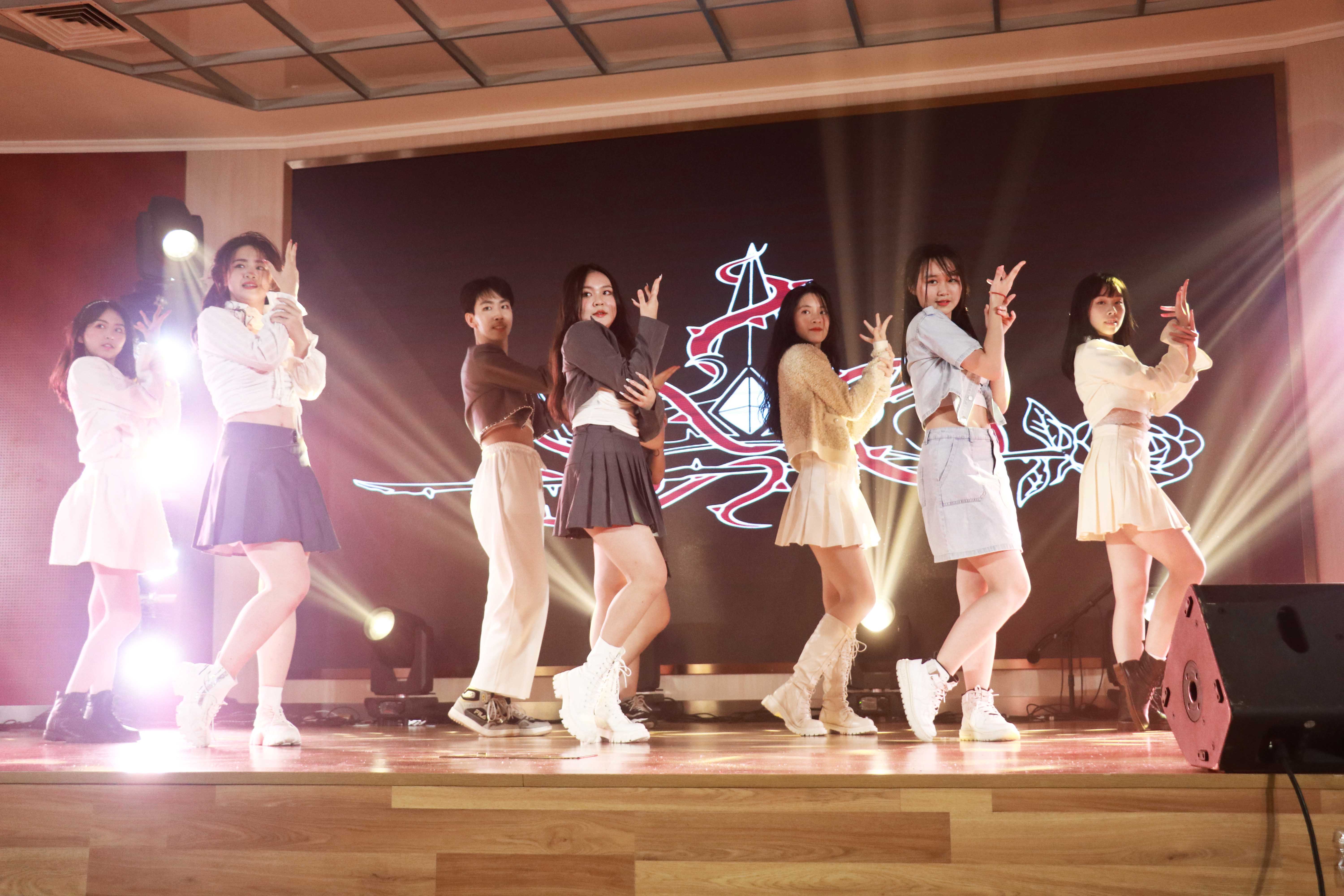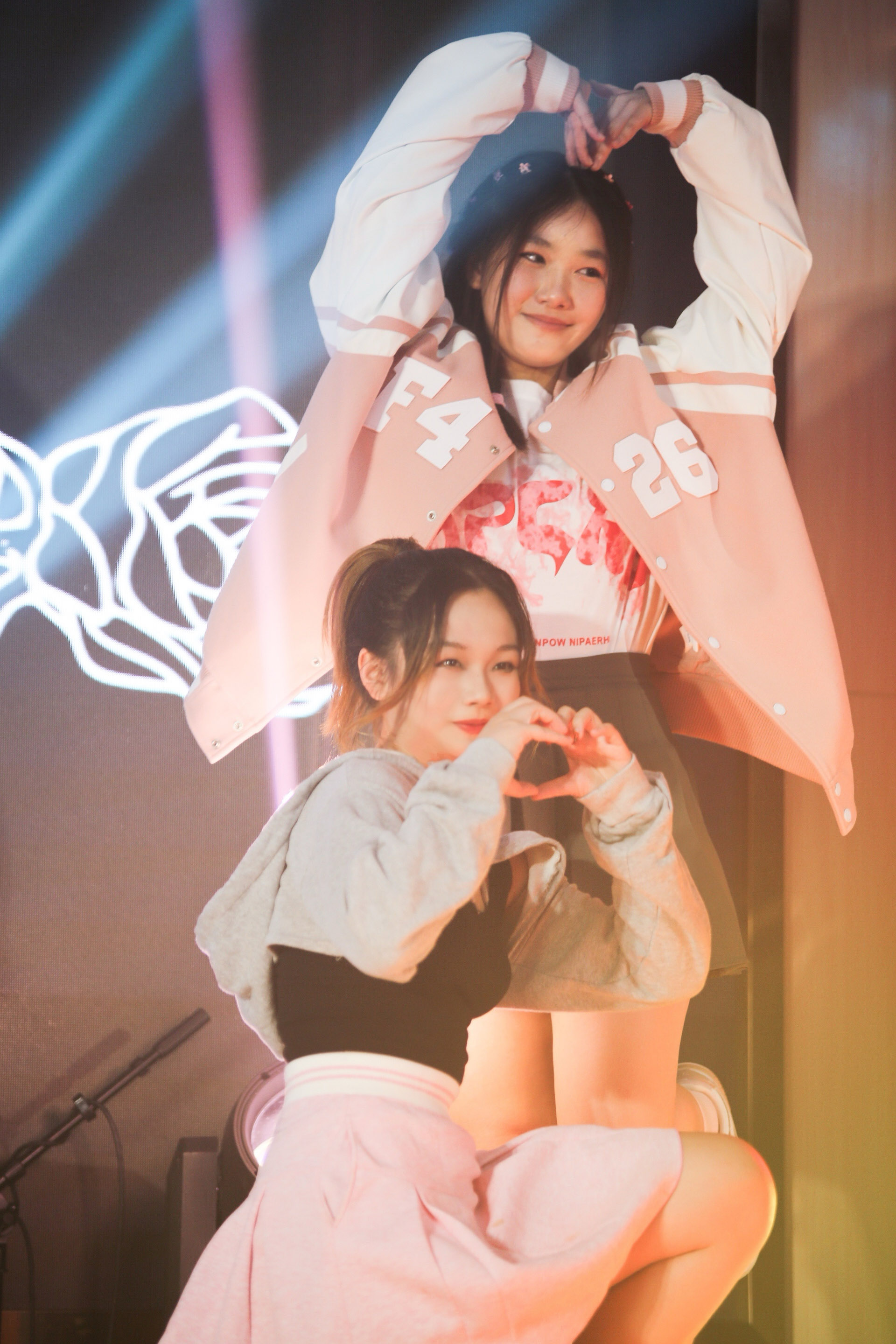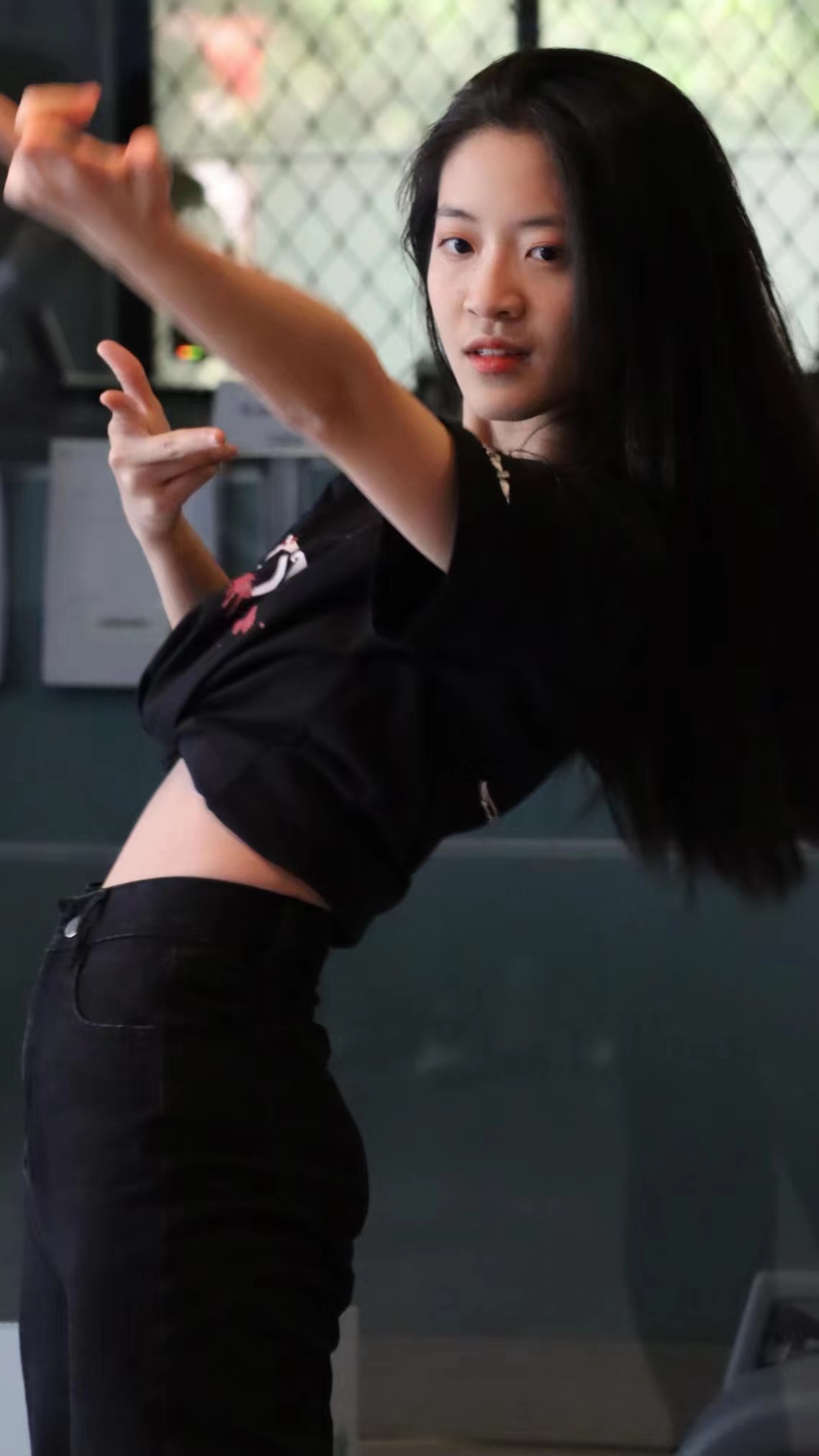 ------------------------------------------------
Content proposer: Ivy Tan
Information collectors: Mary Zhou; Jasmine Dong; Yi Lai
Image sources/photographers: Fusion (HFI Dance Club); Mary Zhou; EmilyZhang; Jasmine Dong