News & Event
HFI Opens Doors

On the 13th of March 2022, Huafu International (HFI) held its annual open house event at the HuashiYuehai Hotel. Dozens of parents and students came with a dream, starting their journey with HFI the moment they walked in. HFI opens its doors for students to welcome them and open doors to a better future.
The Power of Believing —Speech by outstanding graduate Alicia's parent
Speaker introduction:
栗红艳 (Li Hongyan)
Parent of HFI Class of 2020 Outstanding Graduate Alicia
Years of overseas working and living experience
Daughter Alicia was admitted by both Yale and Cambridge
Educational concept: The power of believing

"The power of believing"
— "Yale mom"栗红艳 (Li Hongyan)
Alicia's mom mainly focuses on three points: opinions on education, why their family chose HFI, and thoughts on how to accompany children through their crucial three years of high school.
As for education, she emphasizes the importance of reading. Reading helps develop independent and critical thinking skills while enhancing writing abilities. She also mentions how trusting children and allowing them to make choices helps them develop a sense of responsibility which is the source of their growth. What is essential is to educate children morally as well as mentally, making them ready to face the challenges ahead of them in life.
When talking about her involvement with the international program, she concentrates on two areas: why she chose the international program and her experience with HFI. Since she and her daughter, Alicia, were familiar with both the traditional educational concept in China and international education, they made a clear distinction between these two and chose the latter. Alicia was attracted by the possibilities HFI would provide academically and socially as well as the intellectual freedom and diversity of the school. Being among a pool of outstanding students from all over the world is challenging; however, it is also a chance to meet new people and grow as a person. HFI is a place full of opportunities for students to express themselves, develop their personal interests, and prepare themselves for the future.
Finally, she talks about her thoughts on the accompaniment of children throughout high school. What's most important is to believe in your child: Believe that they will try their best; believe that they will overcome their obstacles; believe that they will achieve their dreams. Many people often underestimate the power of believing, and when they do believe, great things happen. She also mentions how everyone has their own pace and is unique and different. Therefore, finding what is suitable for every child is crucial. In short, Alicia's mom encourages children not to be afraid of difficulties, and firmly believes that the process is far more important than the result. Even if the result is not ideal, there will be growth in the process, and children must be brave enough to try.
Presentation by College Consulting Center
Speaker Introduction:
Yuki
(HFI Guidance counselor)
Assistant
:
Christina Yang
This presentation mainly revolves around the educ
ational concept of HFI, the curriculum of the courses, the whereabouts of alumni after undergraduate education, the university application management system, and the activities and clubs of the school.
HFI differs from other schools in that it does not focus solely on top students, but rather provides equal opportunity and resources to all students. HFI has different courses with different levels of difficulty set for students to choose from, and each student is
encouraged to participate in various activities actively. Education equality is something that HFI strives for, making sure that every one of the students is looked after.
Another significant difference is that the educational focus of HFI is not on short-term grades but long-term life skills. What students learn at HFI will b
enefit them throughout their lives, not just in university but also in future careers and jobs. No matter where HFI students go, they have a solid ability to adapt, learn, and achieve excellence.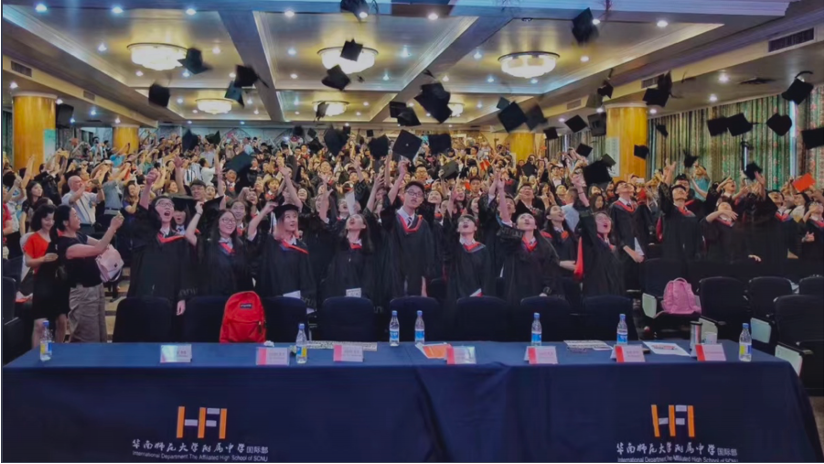 Presentation by English Department
Speaker Introduction:
Toby Eichas
Head of the AP English dept. Pre-AP English Teacher
Assistants:
Yiyi Tu &
Annie Liu
Mr. Eichas starts by introducing the various English courses provided at HFI. Unlike other subjects, English is the only course that students are required to study every year. HFI values language skills since these abilities will accompany students throughout their lives. Students are immersed in the English environment, which helps improve their reading, listening, speaking, and writing skills. In fact, students at HFI score higher on the AP English exams than other candidates in China and the rest of the world.
As education equality is mentioned above, HFI focuses on and takes pride in all its students. HFI graduates scored an average of 107 on the TOEFL test and 1470 on the SAT in 2020 & 2021, and they receive approximately 7-8 admission offers from top universities every year. The excellence and success of all students are more important than only cultivating a small number of talents.
HFI provides students with a "21st-century education." Since the world is moving forward minute by minute, schools must improve upon traditional educational ways. There are various forms of studying in the classroom, not only teacher-led learning but also digital learning. Technology is used in classrooms to help students acquire knowledge and make learn
ing a more fun experience. There are also different forms of learning other than textbook studying as well. Students are encouraged to speak up in classrooms, and many examples of this are in presentations, speeches, etc. Education at HFI imparts traditional thinking and encourages students to embrace the future bravely.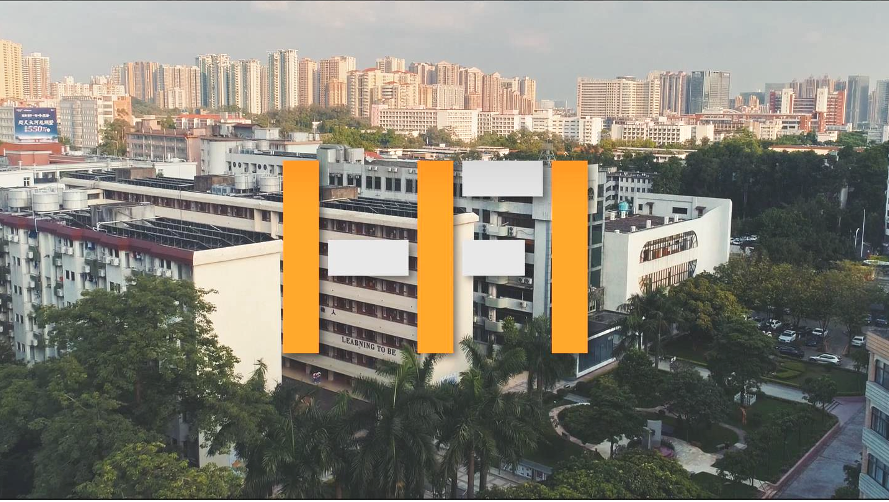 Presentation by Admissions Office
Speaker Introduction:
Ford Huang
(Director of admissions)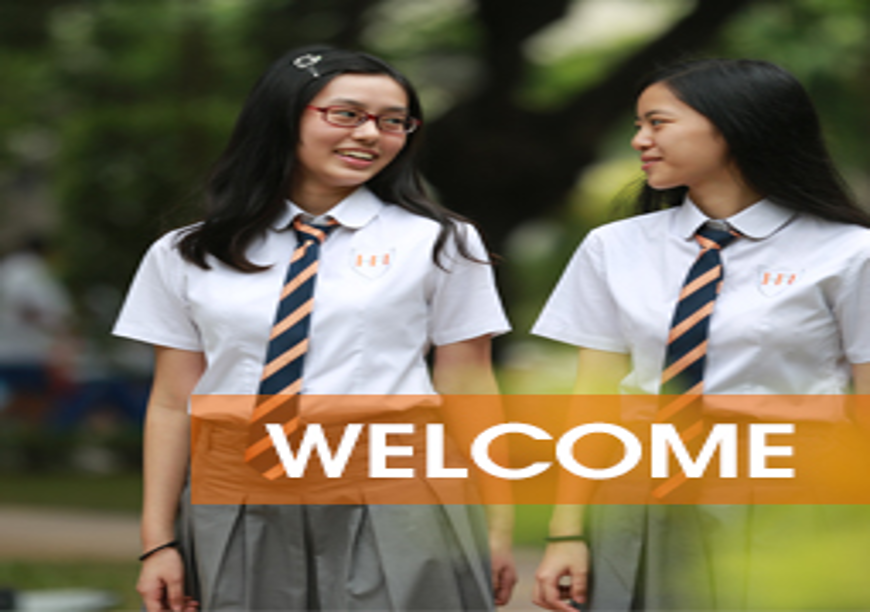 In the last section of the event, Mr. Huang introduces the curriculum system, setting, and evaluation methods of the Huafu International Department and explains the enrollment plan for this year in detail. He discusses the requirements of an aspiring HFI student and the admission process. Students with a solid academic foundation, high comprehensive quality, or distinctive personal characteristics are all welcomed by HFI. By the end of the presentation, the parents and students understood the application procedure of HFI better and learned more about the school's specific look for students.
HFI Looks Forward to Your Arrival
HFI is a loving and nurturing community full of diversity that embodies talents from different fields. We are delighted to welcome our next batch of outstanding students that will undoubtedly contribute to our HFI family.
------------------------------
Writer: Annie Liu (Student of HFI)