News & Event
2023 Club Fair

Introduction
On the last day of August, with the autumn breeze sweeping the summer heat off of campus, HFI's most attended club open fair kicked off.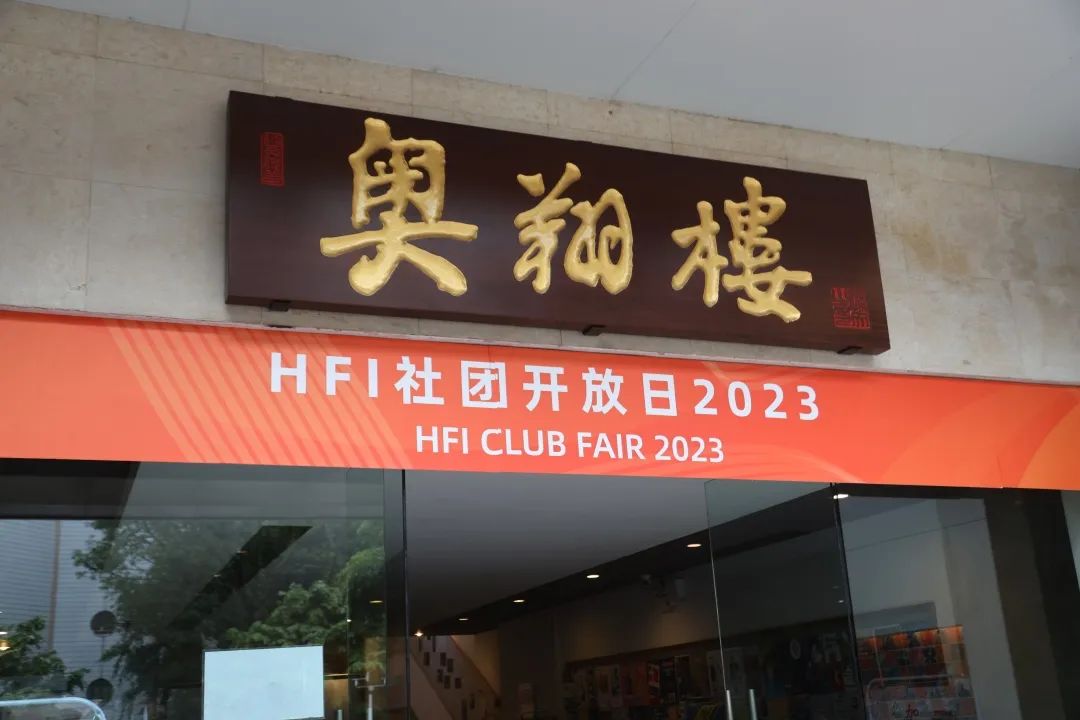 This year, HFI has a total of 85 student clubs. The types of clubs cover dozens of categories, such as sports, academics, music, art, literature, and public welfare, providing students with abundant opportunities to fully discover themselves. Students in HFI are passionate about actively joining different activities in clubs or organizing club events to attract prospective club members. Therefore, the annual club open day becomes the highlight of student activities. From the design and installation of each club's advertising posters to the arrangement of recruitment and the display of interesting games, all procedures are organized and planned by the students, who demonstrate impressive ingenuity.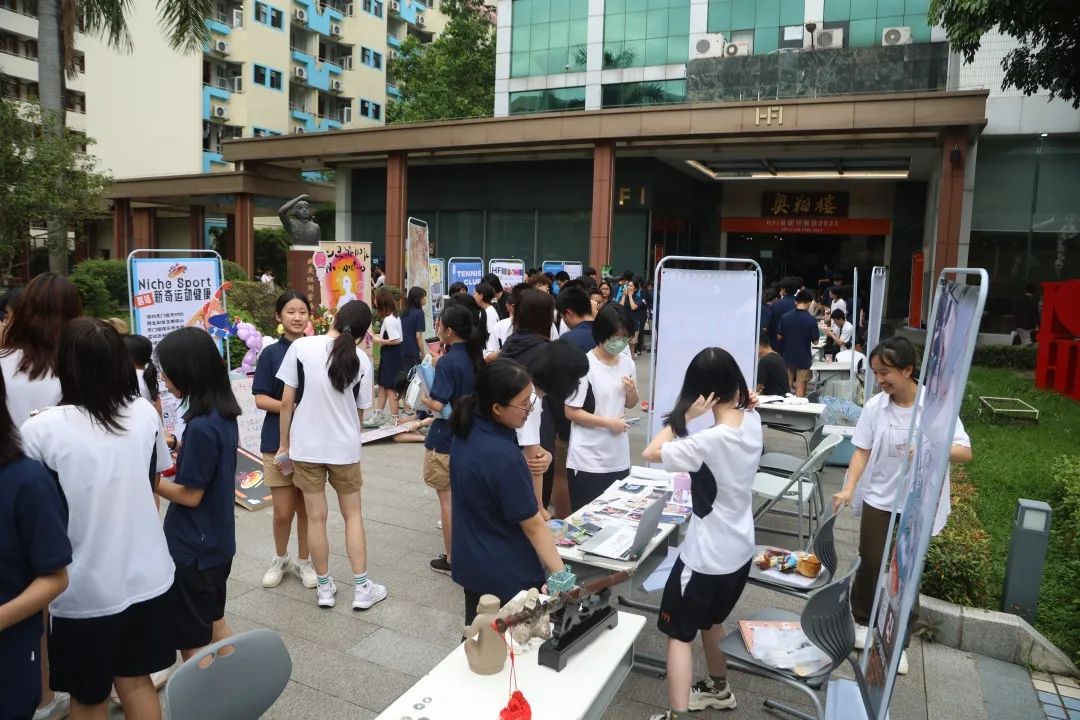 Club's New Voice
With the number of clubs growing year after year, there are concerns from teachers and students alike. "Aren't all these clubs the same?" "Will there be too many clubs nowadays, and are they necessary?" In the face of these questions, let's see how the new clubs setting up this year respond.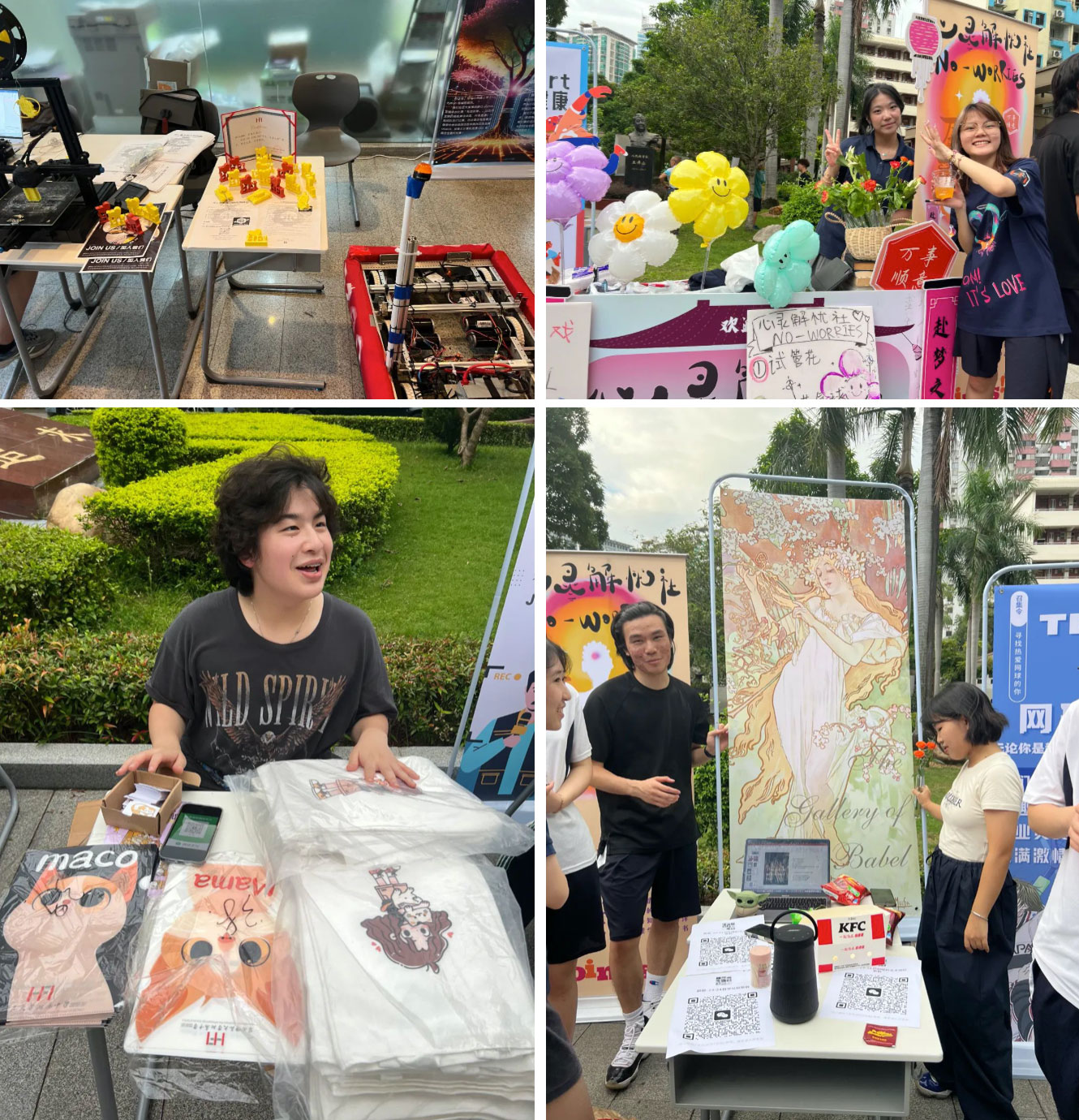 HFI-LENS
HFI-LENS is a new self-publishing club established this year, dedicated to interviewing and reporting on various events at HFI. When hearing the reason for the establishment of LENS, people may be puzzled because there are already clubs responsible for content output in our school, like VOICE, and the school's editorial department, like Upen. So what makes LENS different from other publicity clubs? Ethan Wu, the vice president of LENS, said that the content of LENS will mainly be presented in the form of vivid and realistic videos instead of text. He shared that the founders of LENS had eyes for the increasing influence of streaming media and carefully found that our school could prosper in this aspect, so the club was established. LENS aims to record the real, exciting moments of students and teachers on campus in the form of videos, showing a more comprehensive HFI to the outside world and rejecting one-sided labels. This year, they will also record dynamic moments for our school games, International Day, and other events. Meanwhile, on the days when there are no activities, LENS students will not stop; they plan to share their learning experiences and insights through videos, which will also help new students in their studies.
NICHE SPORTS
The colorful sports clubs are the reason why HFI is so vibrant and passionate about sports. What kind of new experience will Niche Sports Club bring to the students of HFI? Hank Liu, the president of Niche Sports, pointed out that the club was initially founded to help more people participate in sports activities because traditional sports clubs are mostly dominated by men with very few women in them. The underlying reason behind the phenomenon could be that traditional sports involve intense physical confrontation, which is not very friendly to female students. To address this issue, Niche Sports would like to introduce more emerging sports such as frisbee and spike ball to encourage more girls and physically inactive students to join healthy sports. In addition to passionate sports activities, Niche Sports also conducts regular seminars on sports and health, sharing cutting-edge sports culture and practical health knowledge to help every HFI student embrace an active and healthy life.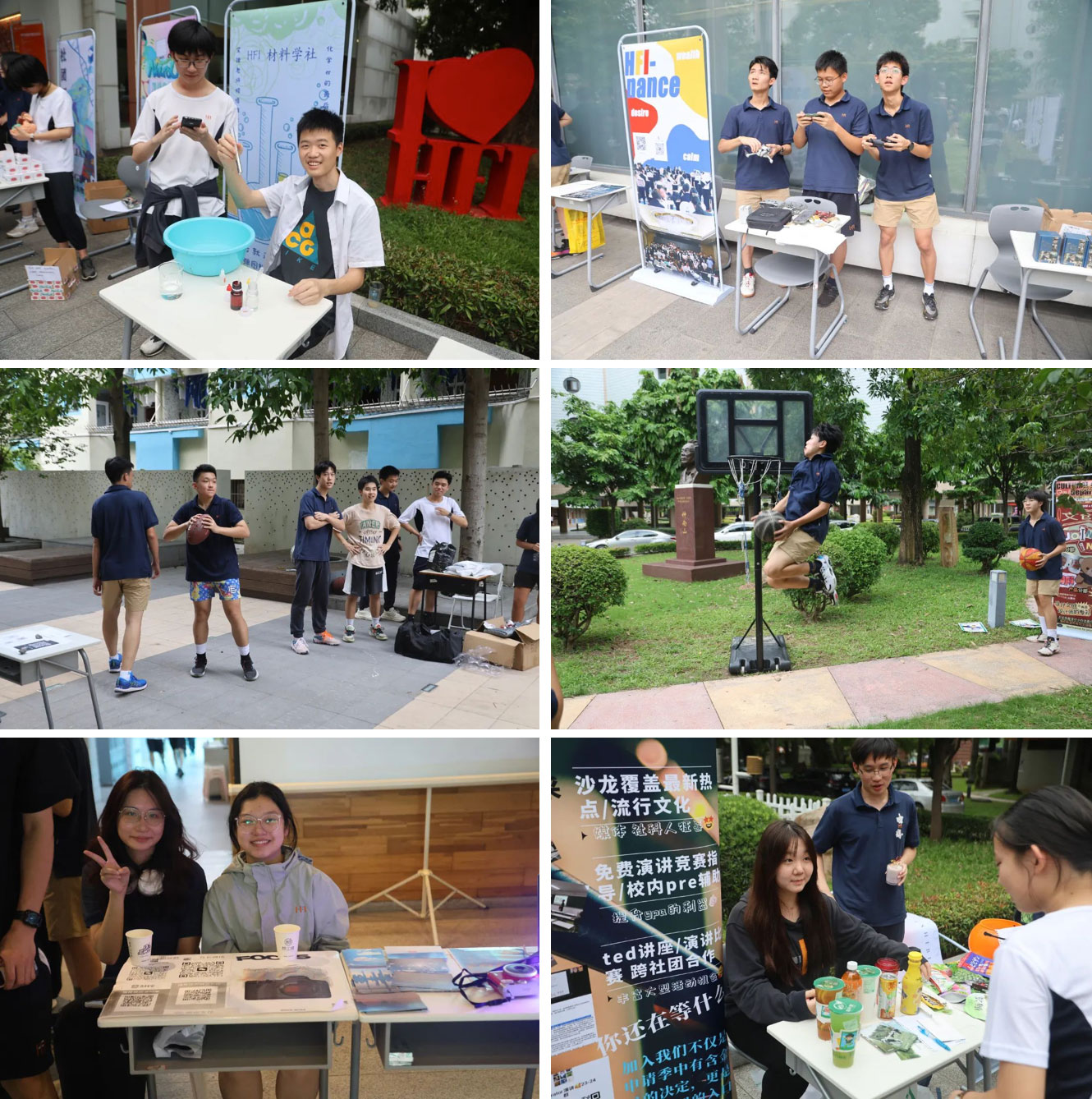 FANCY DRINKS
After finishing a heavy study schedule, it would be nice to enjoy a refreshing and tasty drink. Let Fancy Drinks fulfill your little pleasures in life! As the first gourmet club focusing on drinks, Fancy Drinks aims to provide HFI students with emotional value through DIY drinks, relieving stress and anxiety in life, learn through joyful experiences within reach, and embellishing a dull life with drinks of various colors. Since party culture is so prevalent in the United States, Eleven Xu, the president of the club, shared that HFI students should have a thorough understanding of local entertainment activities, including drinks, so that they can better integrate into the group when they go to college and avoid some embarrassing cultural differences. Fancy Drinks will provide great opportunities for students to learn about American entertainment culture so that they can better enjoy their college life.
Performance
Various music, dance, art, and other performance clubs turned the Open Day into a riot of cheers and laughter. OXA band played lively songs with electric guitars, violins, keyboards, and drums; Drama Club presented a compelling and powerful show by coordinating all the characters' lines, movements, moods, and the use of delicate props; Muse shared their gifted voice and captivated the heart of every audience. The final performance was given by Fusion, the largest dance club in HFI. The performers were all dressed in exquisite costumes with beautiful garments. Graceful choreography caught everyone's eye, and captivating smiles fleeing into everyone's hearts. These wonderful performances have brightened up the atmosphere and turned the Open Day from a recruiting activity for new students to a campus fete for all HFIers to revel in.
Conclusion
The activities and responses of the new clubs show that even as the number of clubs grows year after year, students avoid homogenization through their own creativity and genuine passion for discovering their unique selves, providing the rest of the community with access to a variety of activities and knowledge.
These wonderful responses from the clubs have brought the 2023 HFI Club Fair to a perfect conclusion. Let's look forward to how the clubs will thrive and add vigor to HFI!
Writer: Florence Yin, Bonnie Liu
Content Proposer: Florence Yin
Editors: Bonnie Liu, Selena Yao
Interviewer: Florence Yin
Interviewees: Ethan Wu, Hank Liu, Eleven Xu
Photos by: FOCUS Club
Date: August 31st 2023